Innovative museology,
education and communication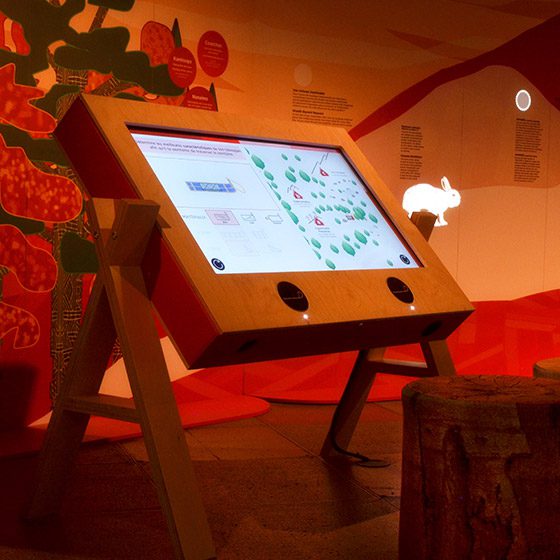 We firmly believe that learning is enhanced by actively enjoying ourselves. Our game-based approaches and range of technological methods help us captivate and mobilize your target audiences sustainably and innovatively.
Your requirements are unique
Our products are tailored to your needs
Your content becomes the focal point for our creative processes. Our multidisciplinary team, co-creating with yours, can take your product from inception to completion.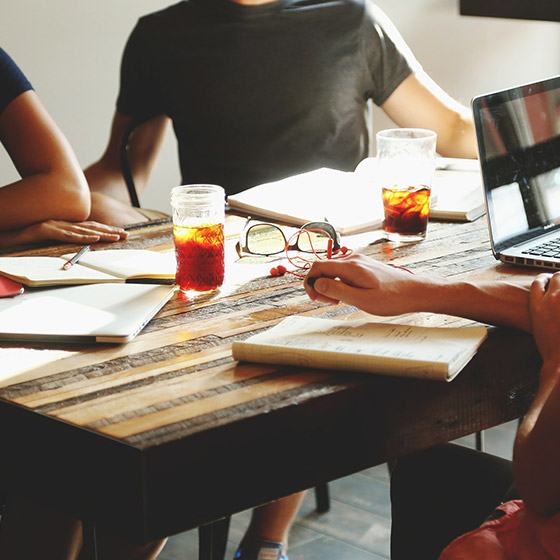 Your requirements are unique
Our products are tailored to your needs
Your content becomes the focal point for our creative processes. Our multidisciplinary team, co-creating with yours, can take your product from inception to completion.
• Strategy and planning
• Project management
• Content research
• Scripting and drafting
• Instructional design
• Visual creation and design
• Technological development
• Launching, dissemination and operation.
The many faces of our
creative solutions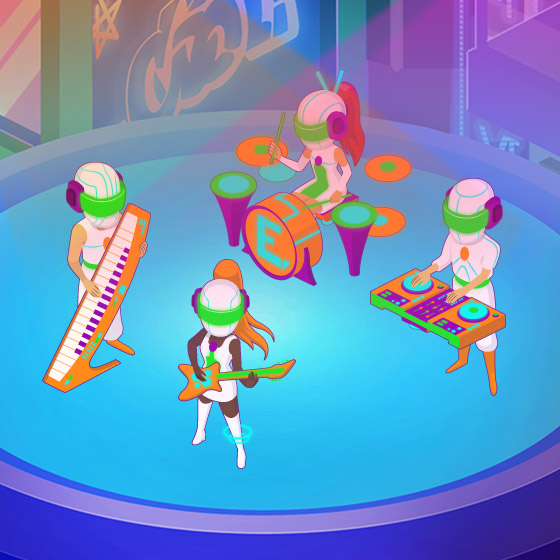 Learning
games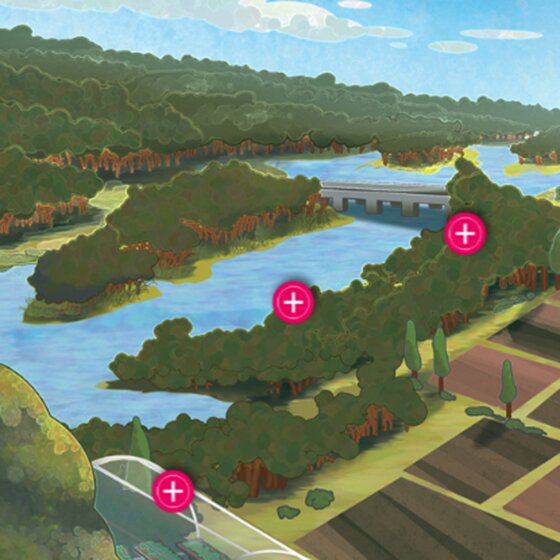 Digital
publications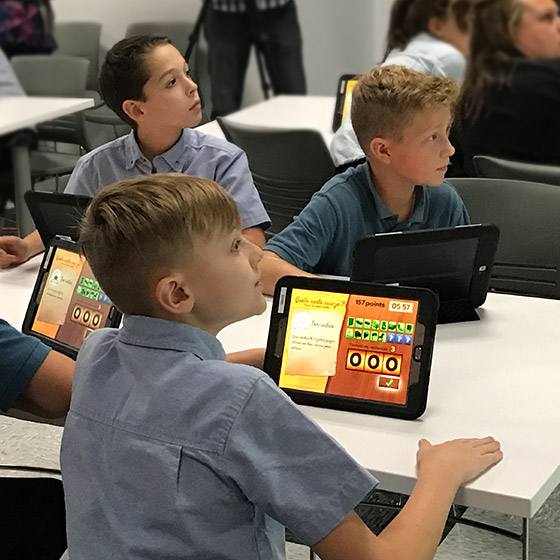 Educational
programs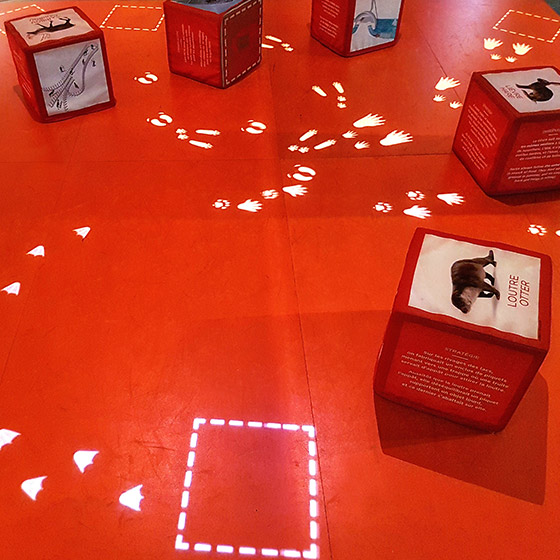 Interactive
exhibitions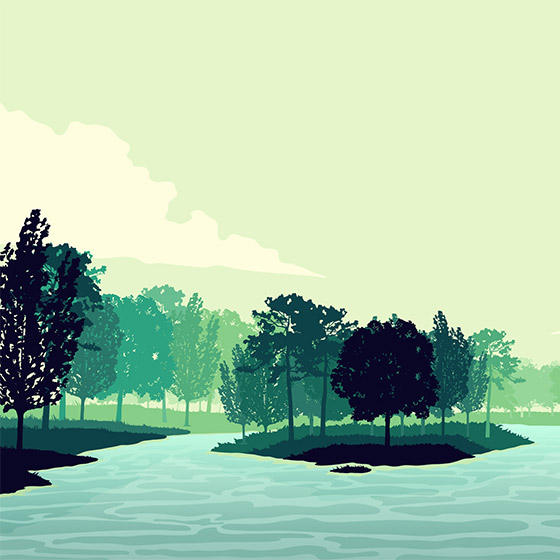 Discovery
tours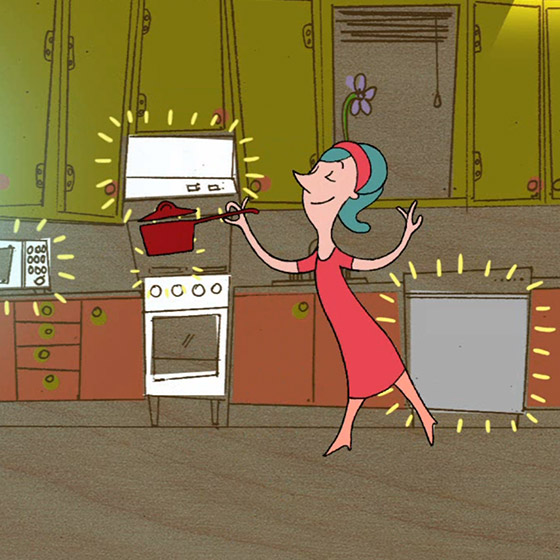 Audiovisual
productions
Our customers and partners

"Working with CREO is not only a real pleasure, but it is also guarantees working with professionals who are very competent, versatile and creative. The project went above and beyond the expectations of the client and we are confident that we created the best possible customer experience."
Audrey Korczynska, Project Manager, La Casemate.

"I am very proud to be associated with CREO, and to have worked with them for several years now. The quality of your work never wavers!"
Éliane Bélec, Head of Exhibitions and Heritage, Tohu, Cité of the Circus Arts.

"A wonderful co-creation experience. CREO listens, and we evolve together."
Julie-Anne Boudreau, Professor, INRS.
"CREO has a fantastic team that accompanies us all throughout the project and ends up delivering a high quality product. Through its playful and methodical approach, CREO succeeds in inspiring the next generation and sparking their interest in science and technology."
Béatrice Perier Agostini, RMO Director, Aéro Montréal.
"Our foundation, which is involved in the field of emotional and social education, deferred to CREO's specialty in producing digital experiences. CREO's team completed remarkable work with professionalism, accuracy, speed and very competitive prices. We highly recommend their services."
Diane Borgia, Criminologist - Psychotherapist, Administrator, Fondation des Petits Coeurs Rieurs.
"Although the project timeline had its ups and downs, CREO delivered a quality product in a timely manner. Now that the product is up and running, we appreciate their continued involvement, and the result is that we have been recieving very positive feedback from our visitors."
Émilie Desbois, Business Development Agent, Parc national Forillon (Parcs Canada).

"Working with CREO is a daily pleasure and entails imagining an original project until the product is ready for release. Thank you CREO for your technical competencies, deep reflections, and availabilities of your teams. CREO puts a lot of trust into its partners, which gauges success in projects. The distance in Quebec is not a problem because all of the discussions and solutions could be worked out."
Gabriel Picot, Cultural Development Manager, Palais de la porte Dorée - Aquarium tropical - Paris.

"The Museum of Civilization had the distinct pleasure of working with CREO on the concept and production of the videogame arcade CACArcade within a larger exhibition. Thanks to the talent, creativity, and efficiency of their project management team, we now have an innovative experience which took all of our ideas and visitor experience and game objectives into account. CREO knew how to engage youth when it came to teaching them about complex issues such as the shortage of toilets in the world, water pollution and wastewater management. They accomplished all of this while incorporating rigorous scientific research and confronting what are at times difficult and heavy subject topics. Thank you CREO!"
Coline Niess, Expositions Project Manager, Musée de la Civilisation, Québec.

"When it came to creating a brand new exhibition about sailing schooners, CREO's very creative team came up with a technological and playful concept that is entertaining for the whole family. They sucessfully embraced the museum's mission to tell great stories about wooden schooners and their cabotage in the Saint Lawrence River."
Marie-Hélène Thivierge, Communication, Animation, and Events Coordinator, Musée maritime de Charlevoix.

"Despite the obstacles created by the pandemic and the very tight deadlines when completing the project, CREO knew how to deliver an original educational product that appeals to users of all ages."
Raphaël Cousineau-Morin, Project Manager, Site historique maritime de la Pointe-au-Père.

"With CREO, we created a virtual exhibition that is educational, accessible, and enticing. The team worked tirelessly to meet all of the technical requirements of the project."
Mélanie Bourque, Chef-naturaliste, GREMM.

"Their expertise, creativity, and capacity to listen enabled us to meet all of our objectives to our great satisfaction."
Sylvie Bellerose, General Manager, Fédération des Villages-relais du Québec.
"You have a great team, and we love working and innovating with you in different ways. We look forward to joining forces with you again in the future."
Julie Dostaler, Cultural and educational mediation coordinator, Musée POP, Québec's Folk Culture.

"CREO's team was very competent and they successfully completed our project. We appreciate their attention to detail in the images they created, which will last a long time. Their excellent team knew how to expertly guide us through the steps of this project, which was completely new to us. We can't wait to work with you again!"
Alexandra Déry, Project Manager, FQSA (The Fédération québécoise pour le saumon atlantique).

"The La Mauricie National Park nature BioKit is a turnkey product created by CREO. Excellent project management from start to finish, clear goals, realistic production steps and feedback as well as adjustments during the mandate in order to achieve the best possible result. Working with CREO is refreshing, effective and creative!"
Mélanie Bernier, La Mauricie National Park Public Education Officer.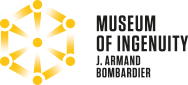 "I was there when CREO was born. I was one of its first customers…more than 15 years ago. Already... Recently, I worked with the team again on a game that will soon be online. CREO president Caroline Julien shares this fervor. The team has grown over the years but continues to be passionate and interested in offering the best possible product. Working with CREO is a pleasure every time!"
Carol Pauzé, Museum Director, Museum of Ingenuity (J. Armand Bombardier)

"CREO allowed the Federation to take dry concepts related to infectious diseases and make them into an interactive bilingual online game. Designed for African science journalists, the game allows players to validate the basic knowledge and skills a journalist must have when preparing to cover an infectious disease. CREO has provided the African journalism community with a new means of taking control of its own learning."
Anne-Marie Legault, Programs Director, WFSJ.

"Collaboration with CREO to create numerous careers promotion tools has always been exceptional. CREO is very professional in both its artistic approach and customer service. The CREO team is dynamic and innovative and takes its clients' success to heart. We trust their expertise 100%."
Martine Boucher, Project Leader, Pharmabio development.

"For many years, CREO has worked with members of the UQAM science and technology education research team (EREST) on projects to develop computerized apps and video games. Collaboration between CREO game designers and didactics experts resulted in the creation of simulated scientific worlds aimed at introducing young people to the sciences as best possible and consolidating in-class learning. Based on knowledge gleaned from research into didactics and cognitive psychology, we were able to create pedagogically effective learning environments. It is precisely this intention to combine research and development that distinguishes the CREO team and allows it be so successful."
Patrice Potvin, Professor - Didactics Department, EREST.

"Druide has been collaborating with CREO for more than 15 years…and it's always a pleasure to work together! We called on CREO to update our "Tap'Touche" games, designed to help users learn touch typing. Whatever the mandate, CREO is able to mirror our vision and take it one step further. It's like CREO becomes part of our own team. And, truth be told, the characters created for "Tap'Touche" are just adorable."
André d'Orsonnens, Chairman and CEO, Druide.

"We are so proud to see this application featuring the tree identification key we worked so hard to devise made available to the general public. For an organization that is more than 75 years old, having contributed to the content of such an application is proof of our ongoing ability to adapt."
Andrée Gignac, Director, "Les Clubs 4-H du Québec".

"We found CREO to be professional, competent and pleasant to work with. The team members were autonomous, effective, available and responsive!"
Marion Barbé, Head of Museology and Projects, Exploramer.

"This winter, in my Teaching Science and Technology at the Preschool and Elementary School Levels course, one of my students chose "St. Lawrence Scavenger Hunt" as a favourite resource. She presented it orally and in writing, explaining the reasons for her choice and the ties with the QEP and preschool and elementary ST program. Each student had to write a reflective log identifying three best picks. "St. Lawrence Scavenger Hunt" was mentioned several times. Kudos!"
Johanne Patry, Ph.D., JP Instructional Leadership.

"All under the same roof! The CREO team's diversified expertise and endless creativity is impressive. It was truly a pleasure to work with these professionals."
Marie-Claude Trudel, Forillon National Park Outreach and Web Education Officer.

"The Indigenous Ingenuity exhibition is a rousing success thanks to the talents of the entire CREO team, your enormous creativity, rigour and professionalism. You have produced an entertaining quest that captivates visitors of all ages, brilliantly integrating video game codes, immersion, problem-solving, interactivity, collaboration and even competition into the exhibition's values and contents. You have successfully roused visitors' curiosity and interest in the wealth and diversity of Indigenous innovations. You are a unique team that never loses sight of combining fun and discovery."
Brigitte Belleville, Project Leader, Development and Implementation, Montréal Science Centre.

"CREO put all of its intelligence and creativity to use in developing the game "Sortir de l'impasse (avec les participes passés)", thereby promoting educational success in an innovative, entertaining manner! Many thanks for your commitment to this project."
Dominique Fortier, Project Leader, CCDMD.

"We have been working with CREO for more than 10 years. Throughout the various mandates we have given it, we have always been pleased with this high-calibre team's originality, rigour and creativity. CREO's creations and extensive experience in the sector make it a catalyst for change, spurring on interest in the sciences in Canada. The CREO team definitely has the qualities and experience needed to meet its customers' quality requirements."
Louise Thibault, Senior Advisor - Special Events and Projects, Génome Québec.

"CREO stands out from the competition by offering high-calibre content-and-production-related expertise. We adored working with CREO's multidisciplinary team on several projects since CREO was able to innovate and propose game-based educational projects while pursuing the end goal of making youngsters want to learn."
Léa Richard, Project Officer and Communications Coordinator, CSMOPM.